Malbec and Argentina Make for a Perfect Song and Dance
Malbec is a variety of purple grape used in making red wine. The grapes tend to have an inky dark color and robust tannins, and are long known as one of the six grapes allowed in the blend of red Bordeaux wine. The French plantations of Malbec are now found primarily in Cahors in the South West France region. It is increasingly celebrated as an Argentine varietal wine and is being grown around the world.
Called Auxerrois or Côt Noir in Cahors, called Malbec in Bordeaux, and Pressac in other places, the grape became less popular in Bordeaux after 1956 when frost killed off 75% of the crop. Despite Cahors being hit by the same frost, which devastated the vineyards, Malbec was replanted and continued to be popular in that area where it was mixed with Merlot and Tannat to make dark, full-bodied wines, and more recently has been made into 100% Malbec varietal wines.
A popular but unconfirmed theory claims that Malbec is named after a Hungarian peasant who first spread the grape variety throughout France. However the French ampelographer and viticulturalist Pierre Galet notes that most evidence suggest that Côt was the variety's original name and that it probably originated in northern Burgundy. Despite a similar name, the grape Malbec argenté is not Malbec, but rather a variety of the southwestern French grape Abouriou. Due to the similarities in synonyms, Malbec has also been confused with Auxerrois blanc, which is an entirely different variety.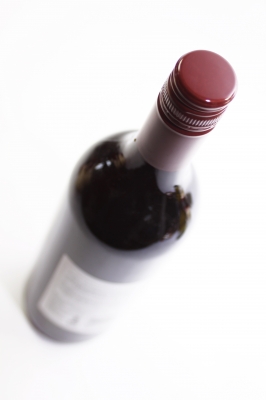 The Malbec grape is a thin-skinned grape and needs more sun and heat than either Cabernet Sauvignon or Merlot to mature. It ripens mid-season and can bring very deep color, ample tannin, and a particular plum-like flavor component to add complexity to claret blends. Sometimes, especially in its traditional growing regions, it is not trellised and cultivated as bush vines (the goblet system). Here it is sometimes kept to a relatively low yield of about 6 tons per hectare. The wines are rich, dark and juicy.
As a varietal, Malbec creates a rather inky red (or violet), intense wine, so it is also commonly used in blends, such as with Merlot and Cabernet Sauvignon to create the red French Bordeaux claret blend. The grape is blended with Cabernet Franc and Gamay in some regions such as the Loire Valley. Other wine regions use the grape to produce Bordeaux-style blends. The varietal is sensitive to frost and has a proclivity to shatter or coulure.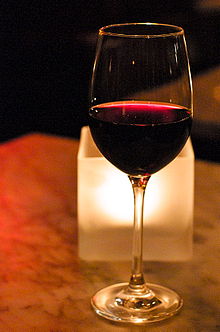 Malbec is very susceptible to various grape diseases and viticultural hazards-most notably frost, coulure, downey mildew and rot but the development of new clones and vineyard management techniques have helped control some of these potential problems. When it is not afflicted with these various ailments, particularly coulure, it does have the potential to produce high yields. Too high a yield, as was the circumstance in Argentina until recently with their heavy use of flood irrigation, the wines become more simplistic and lacking in flavor. Malbec seems to be able to produce well in a variety of soil types but in the limestone based soils of Cahors it seems to produce its most dark and tannic manifestation. There are distinct ampelographical differences in the clones of Malbec found in France and in Argentina, with Argentine Malbec tending to have smaller berries



ARGENTINA
While acreage of Malbec is declining in France, in Argentina the grape is surging and has become a "national variety" of sort that is uniquely identified with Argentine wine. The grape was first introduced to the region in the mid 19th century when provincial governor, Domingo Faustino Sarmiento, instructed the French agronomist Miguel Pouget to bring grapevine cuttings from France to Argentina. Of the vines that Pouget brought were the very first Malbec vines to be planted in the country. During the economic turmoil of the 20th century, some plantings of Malbec were pulled out to make way for the jug wine producing varieties of Criolla Grande and Cereza. But the grape was rediscovered in the late 20th century as the Argentine wine industry shifted its focus to premium wine production for export. As the Argentine wine industry discovered the unique quality of wine that could be made from the grape, Malbec arose to greater prominence and is today the most widely planted red grape variety in the country. As of 2003 there were over 50,000 acres (20,000 hectares) of Malbec in Argentina.
The grape clusters of Argentine Malbec are different from its French relatives have smaller berries in tighter, smaller clusters. This suggest that the cuttings brought over by Pouget and later French immigrants was a unique clone that may have gone extinct in France due to frost and the phylloxera epidemic. Argentine Malbec wine is characterized by its deep color and intense fruity flavors with a velvety texture. While it doesn't have the tannic structure of a French Malbec, being more plush in texture, Argentine Malbecs have shown aging potential similar to their French counterparts. The Mendoza region is the leading producer of Malbec in Argentina with plantings found throughout the country in places such as La Rioja, Salta, San Juan, Catamarca and Buenos Aires.



Return from Malbec to types of red wine

Return from Malbec to red wine home