Petite Sirah or Durif is a red wine not to be overlooked
Petite Sirah or Durif is a variety of red wine grape primarily grown in California, Australia, France, and Israel. Since the end of the 20th century, wineries located in Washington's Yakima River Valley, Maryland, Arizona, West Virginia, Chile, Mexico's Baja Peninsula, and Ontario's Niagara Peninsula have also produced wines from Durif grapes. It is the main grape known in the U.S. and Israel as Petite Sirah, with over 90% of the California plantings labeled "Petite Sirah" being Durif grapes; the U.S. Bureau of Alcohol, Tobacco, Firearms and Explosives (ATF) recognizes "Durif" and "Petite Sirah" as interchangeable synonyms referring to the same grape. It produces tannic wines with a spicy, plummy flavour. The grape originated as a cross of Syrah pollen germinating a Peloursin plant. On some occasions, Peloursin and Syrah vines may be called Petite Sirah, usually because the varieties are extremely difficult to distinguish in old age.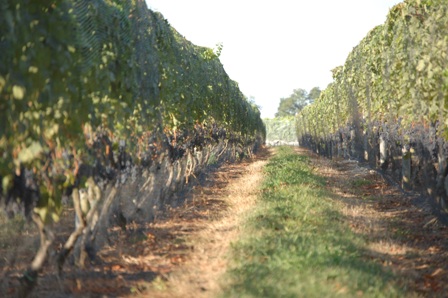 The Durif grape is named after François Durif, a botanist at the University of Montpellier. It was in a Peloursin vineyard near the university that he discovered the unique vine that he named for himself in 1880. As a conclusion of DNA fingerprinting at the University of California, Davis in 1997, Syrah was identified as the source of the pollen that originally crossed with Peloursin flowers. The grape's high resistance to downy mildew encouraged its cultivation in the early 20th century in areas like Isère and Ardèche, although the relative low quality of the resulting wine caused the grape to fall out of favor with local wine authorities. Today, it is almost nonexistent in France

Petite Sirah is sometimes mistakenly spelled "Petite Syrah," which has historically referred to a small berried clone of the Syrah grape by Rhône growers. In California, immigrant vine growers introduced Syrah in 1878 and used the phrase "Petite Syrah" to refer to the lower yields that the vines then were producing in California. Actual Petite Sirah (Durif) was then introduced in 1884.The "petite" in the name of this grape refers to the size of its berries and not the vine, which is particularly vigorous. The leaves are large, with a bright green upper surface and paler green lower surface. The grape forms tightly packed clusters that can be susceptible to rotting in rainy environments. The small berries creates a high skin to juice ratio, which can produce very tannic wines if the juice goes through an extended maceration period. In the presence of new oak barrels, the wine can develop an aroma of melted chocolate.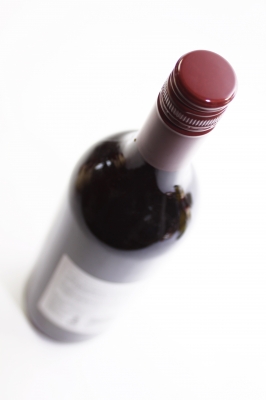 Petite Sirah produces dark, inky colored wines that are relatively acidic, with firm texture and mouth feel; the bouquet has herbal and black pepper overtones, and typically offers flavors of blue fruit, black fruit, plums, and especially blueberries. Compared to Syrah, the wine is noticeably more dark and purplish in color, and typically rounder and fuller in the mouth, and offers a brightness that Syrah lacks. The wines are very tannic, with aging ability that can exceed 20 years in the bottle. Petite Sirah can sometimes be rather "short", that is, the flavor does not linger in the mouth, hence the benefit of blending with another grape which may lack mid-palate depth, but add length and elegance.



Return from Petite Sirah to Types of Red Wine

Return from Petite Sirah to Red Wine Home